X-Shot - Excel Ultimate Value 200 Darts Refill Pack with Carrycase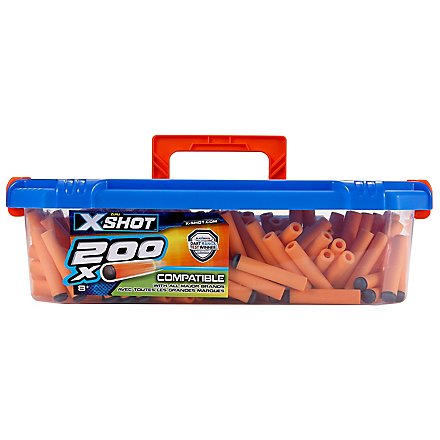 Ultimate Value Pack: 200 X-Shots Dart for all your Blasters
Ultimate Refill: 200 darts that won the www.blasterhub.com award for best darts
Versatile: X-Shot Darts are compatible with most major brands, such as Nerf (N-Strike, Modulus, etc), BuzzBeeToys and PrimeTimeToys
Storage: The 200 Darts Ammo Pack comes with a carry case to store all your Darts
not suitable for magazines of other brands (e.g. NERF) - there only for frontloaders where the darts are inserted directly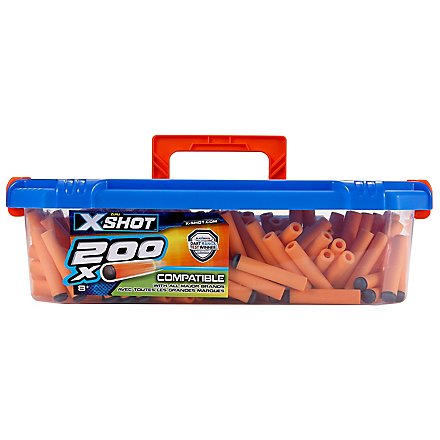 Product Information
Tired of looking for your darts - that's not a problem anymore. In this mega value pack, you get 200 Darts that work with most major brand Blasters. If not used, you can easily store them in the carrycase that comes with this pack.
Product details
560762
X-Shot
Dart Ammo
Zuru
Attention! Not suitable for children age 3 or younger. Attention! Do not aim at eyes or face.
To avoid injury: Only use original darts. Other darts may not meet safety standards. Do not modify darts or dart blaster.
back to top