TORX - T8 Precision Screwdriver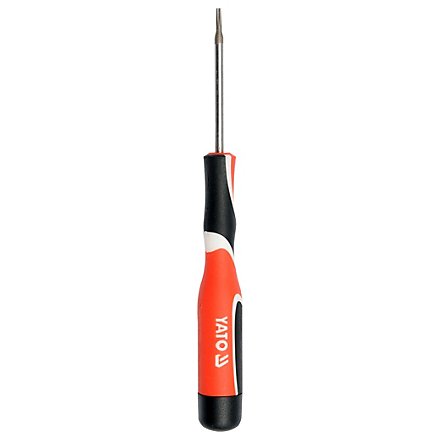 You want to upgrade with torx-screws? Here is your tool for it.
Fits self-tapping screws
Excellently suitable for repairs and mods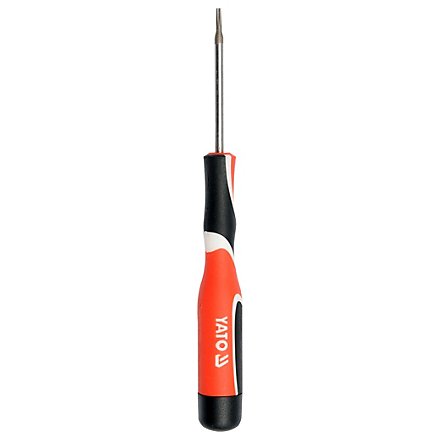 Product Information
Loose screw? No problem
< p>This precision screwdriver fits perfectly on our self-tapping T8 Torx. It can be used to replace the most common screws on Nerf blasters.
Product details
Precision screwdriverTORX T8
More from Blasterparts
Blasterparts
Precision Flywheels
14,95 €
Blasterparts
Modification Spring for Dartblaster Longshot CS-6
8,95 €
-7%
Blasterparts
Banana-Clip for 15 Darts
12,95 €
13,95 €
Blasterparts
Modification Kit Full Metal for Dartblaster Hammershot
18,95 €
Blasterparts
Tuning-Motor-Set for Nerf-Blasters
17,95 €
Blasterparts
Modification Spring for Dartblaster AccuStrike AlphaHawk
8,95 €
Blasterparts
Modification Spring for Dartblaster AccuStrike RaptorStrike
8,95 €
Blasterparts
Modification Kit Gunmetal for Dartblaster Hammershot
18,95 €
-10%
Blasterparts
Multiholster MX black
from 17,95 €
19,95 €
Blasterparts
12 Dart Banana Magazine, black
9,95 €
Blasterparts
Multiholster SX black
19,95 €
Blasterparts
Modification Spring for Dartblaster Strongarm
8,95 €
Blasterparts
Modification Spring for Dartblaster Sledgefire
8,95 €
Blasterparts
Heavy Modder Pack: 6 Precision Flywheels
28,95 €
Blasterparts
Catch-Spring for Nerf-Dartblaster
2,95 €
Blasterparts
Modification Kit Hard Range for Dartblaster Retaliator
16,95 €
Blasterparts
Powershell for Dartblaster Sledgefire
24,95 €
Blasterparts
SMG stock for Nerf mounts, black
9,95 €
Blasterparts
Modification Spring for Dartblaster SurgeFire
8,95 €
Blasterparts
Modification Spring for Dartblaster Firestrike
8,95 €
back to top