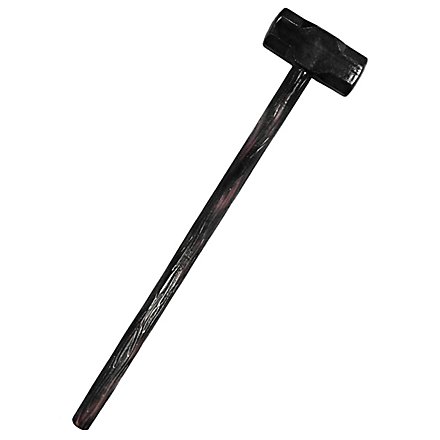 Product Information
Sledge Hammer - Dark Moon foam weapon with fiberglass rod at the core. Latex foam padding. Total length: 93 cm.
Aim high! Use the big hammer! If violence doesn't get through to them, try a little more violence. Or a bigger hammer! There isn't much that a large sledge hammer can't take care of – and zombie faces are not in this subset.
This foam weapon is made of soft latex foam molded around a stable fiberglass rod. This weapon's padding may not meet the specifications of all LARP events, so its use as a LARP weapon is limited.
The hammer head is approx. 18 cm long and the weapon has a total length of approx. 91 cm.
Product details
111320
Dark Moon
Fiberglass core, PE foam with latex layer, flexible paint coating
black
Iron Fortress

Sledge Hammer - Dark Moon foam weapon, 1-piece
back to top