Pipe wrench - Ironclaw Bill Larp weapon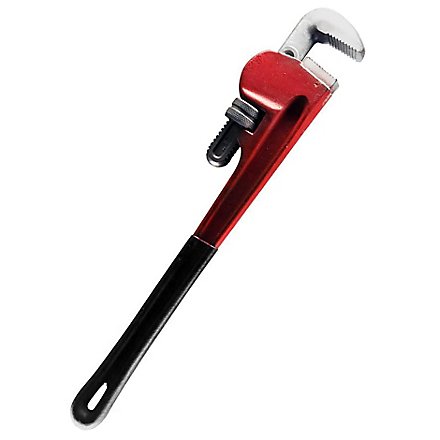 If you know your stuff, this larp weapon will give you a chance of survival in the end times!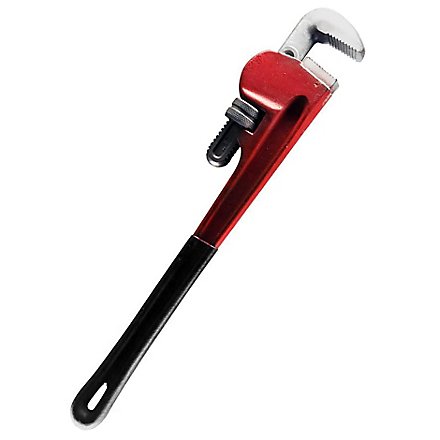 Product Information
Weight: 285g
Total length: 55cm
Staff length: 36cm
Head width: 10cm
They call me the Plumber, but it's been ages since the term has been associated with fixing leaky pipes. Sadly, a Plumber is the one that hunts in city ruins, fighting its zombified and mutated citizens so he can mine the hundreds of thousand kilometers of copper and steel pipes buried in it. Thank God I have my faithful 10kg Pipe Wrench. It is the lever that allows me to rip out subsistence from the claws of rock, concrete and mutant flesh that surround me. Without it, I would not be a Plumber but a rotting carcass.
The Ironclaw Bill is a remarkably accurate replica of a very large Pipe Wrench similar to the ones we see in those horror flicks where blood, gore and zombie parts fly everywhere. Like the other long cushioned weapons of Calimacil, the Ironclaw features a shape that stands firm during fights yet remains soft and flexible enough to prevent injuries.
back to top