NERF - N-Strike Elite Mega Bulldog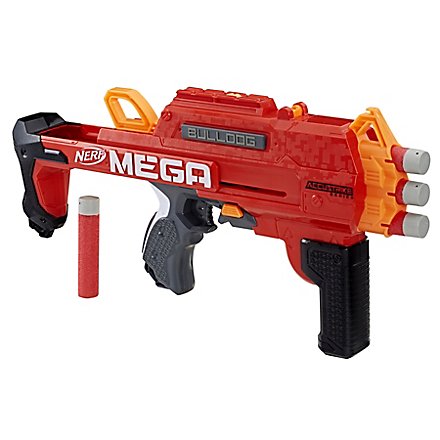 Brachial Mega Blaster in fold design
2 in 1: First compact, then unfolded at the push of a button
Three shots of Mega Darts - with pullback loader
Tactical rail, compatible with all Nerf accessories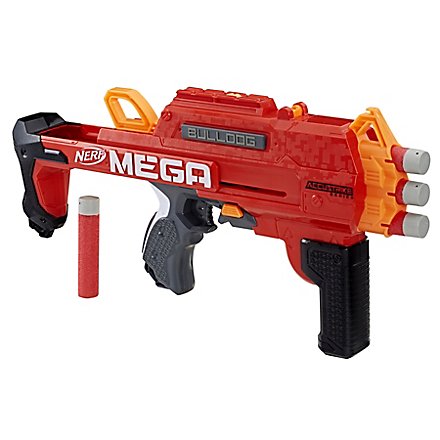 Product Information
Action - this blaster can be unfolded twice: at the shoulder support and the handle. This turns the compact Mega-Blaster into a real shot
.
Product details
560714
NERF Mega Series
Single-Action, Dart Ammo
Hasbro
Nerf N-Strike Elite Mega Bulldog Blaster
3 Mega Darts
Warning: Not suitable for children under the age of three. Warning: Do not aim at eyes or face. To avoid injury: Only use original darts. Other darts may not meet safety standards. Do not modify darts or dart blaster.
More from NERF Mega Series
back to top