NERF - N-Strike Elite Mega Bulldog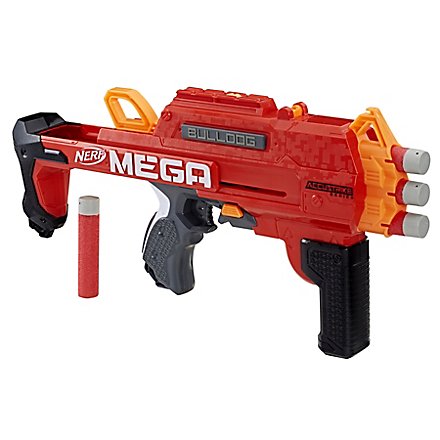 Brachial Mega Blaster in fold design
2 in 1: First compact, then unfolded at the push of a button
Three shots of Mega Darts - with pullback loader
Tactical rail, compatible with all Nerf accessories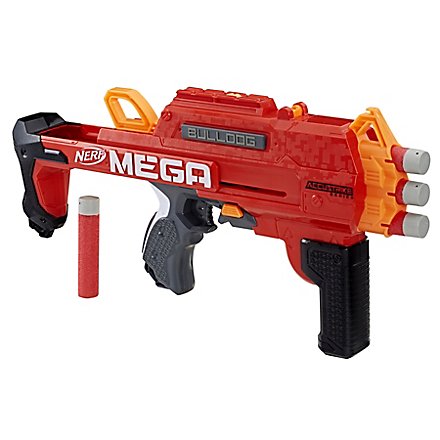 Product Information
Action - this blaster can be unfolded twice: at the shoulder support and the handle. This turns the compact Mega-Blaster into a real shot
.
Product details
560714
NERF Mega Series
Single-Action, Dart Ammo
Hasbro

Nerf N-Strike Elite Mega Bulldog Blaster
3 Mega Darts
Attention! Not suitable for children age 3 or younger. Attention! Do not aim at eyes or face.
To avoid injury: Only use original darts. Other darts may not meet safety standards. Do not modify darts or dart blaster. Shot distances are estimates and are based on test data. Actual blaster results will vary and depend on the condition of the darts and other factors.
More from NERF Mega Series
back to top