NERF - Laser Ops Pro DeltaBurst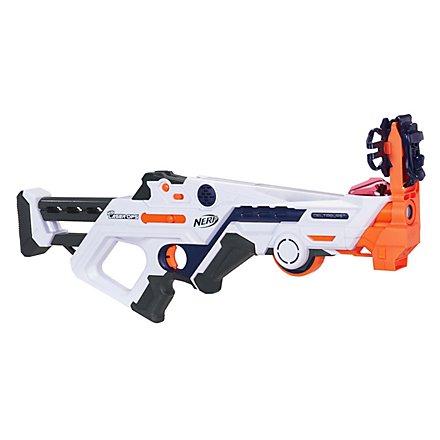 This laserblaster fires a multi-shot IR burst with each pull of the trigger.
Lasertag-Blaster
Shoots three infrared laser beams in one quick burst
Light and sound effects
Smartphone connectivity via app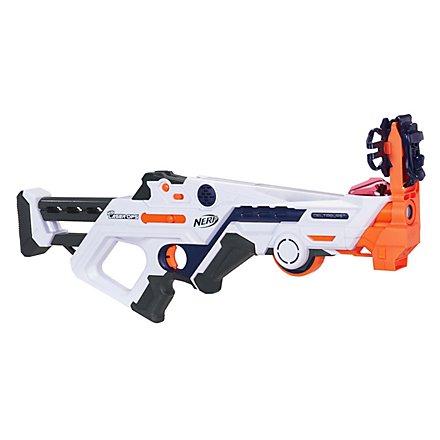 Product Information
What is better than laser?
Right! MORE lasers. If you are not satisfied with the firepower of the AlphaPoint, you will find the weapon of your choice in the DeltaBurst. This Blaster not only fires one laser beam, but three directly. The longer distance between the rear sight and the front sight also makes aiming easier.
The game fun is rounded off by great light and sound effects as well as an LCD display that shows the remaining ammo in real time.
The app offers a selection of different game modes as well as setting options for the Blaster.
Batteries are required (not included), smartphone optional, also not included.
Product details
560639
NERF Laser Ops Pro
Laser
Hasbro
Laser Ops Pro Deltaburg LaserTag Blaster, Smartphone Holder
Warning: Not suitable for children age 3 or younger.
back to top