Lanard - 14er Dart Refill Pack for Scatter Blast & Triple Shot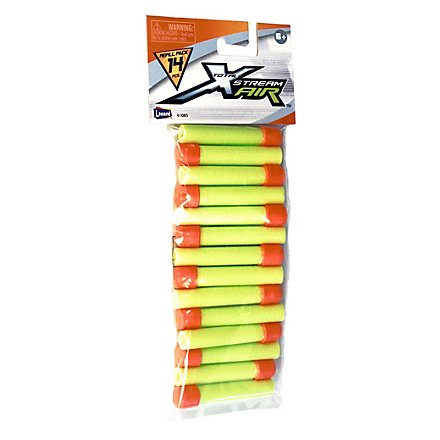 Refill pack with 14 darts for blasters by Lanard.
Refill darts for Lanard blaster
Foam darts with rubber head for good flight performance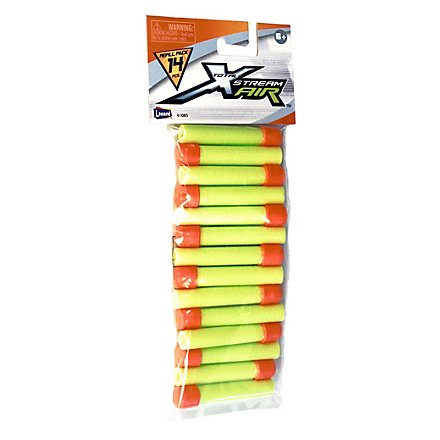 Product Information
Also for Lanard blaster (e. g. for Scatter Blast, Motorized Clip Shot, First Shot, Speed Loader, Triple Shot) we have the matching refills. The Lanard darts have a hard tip with a soft tail. Contains 14 darts.
Attention! Only suitable for children over 8 years. Do not aim at eyes or face. Don't use other darts (arrows) than stated by the manufacturer. Don't modify darts (arrows). Not suitable for children under 3 years as small parts may be swallowed. Danger of suffocation!
Product details
560421
Total XStream Air
Dart Ammo
Warning: Not suitable for children under the age of three. Warning: Do not aim at eyes or face. To avoid injury: Only use original darts. Other darts may not meet safety standards. Do not modify darts or dart blaster.
More from Total XStream Air
back to top