Butcher Cleaver - Dark Moon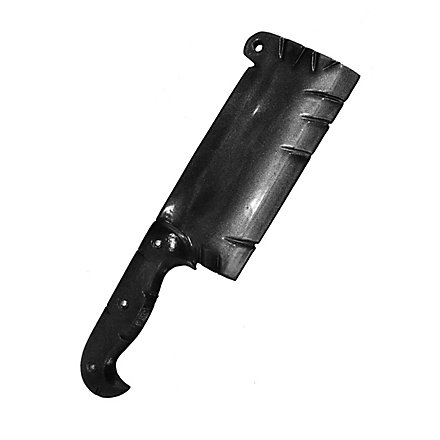 Padded weapon cleaver - Dark Moon with fiberglass core. Sheath made of latex foam.
Butcher Cleaver - Dark Moon foam weapon, 1-piece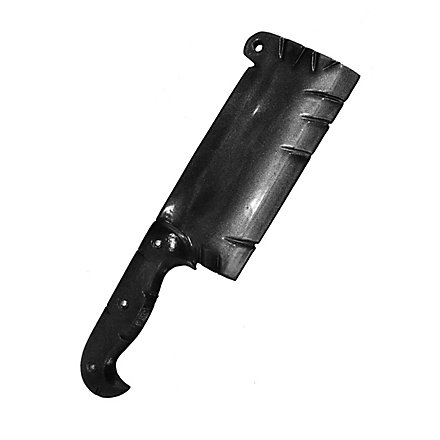 Product Information
Butcher cleaver foam weapon with fiberglass rod at core. Latex foam padding. Total length: 36 cm.
Everyone knows that a butcher has a heavy cleaver that does most of the job of cutting up meat for him. Our Butcher Cleaver - Dark Moon is lightweight but does the job just as well – the job of looking big and deadly. But you don't have to be a butcher to wield our butcher cleaver foam weapon. It has many other uses – hacking zombies to pieces, for one. Wuumph. And your zombie is... dog meat.
This foam weapon is made of soft latex foam molded around a stable fiberglass rod. This weapon's padding may not meet the specifications of all LARP events, so its use as a LARP weapon is limited.
The butcher cleaver is 36 cm long.
Product details
111311
Dark Moon
PE foam with latex layer, flexible paint coating
black
Iron Fortress

Butcher cleaver foam weapon, 1-piece
back to top