Blasterparts - Modification Kit for the Nerf N-Strike Elite Hyperfire (Voltage Mod)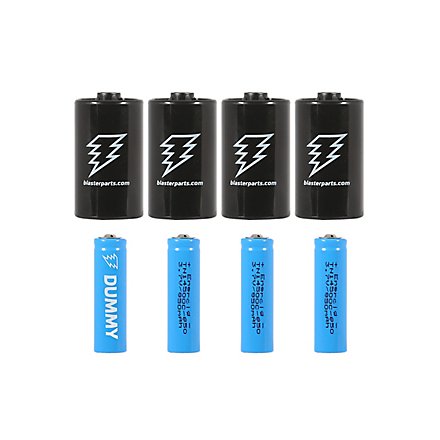 Modification Kit with Voltage Mod for Dartblaster Hyperfire
Firing range increase: ~100%
Muzzle velocity increase: ~ 70%
Rate of fire: 9 darts/second
Difficulty level of installation: easy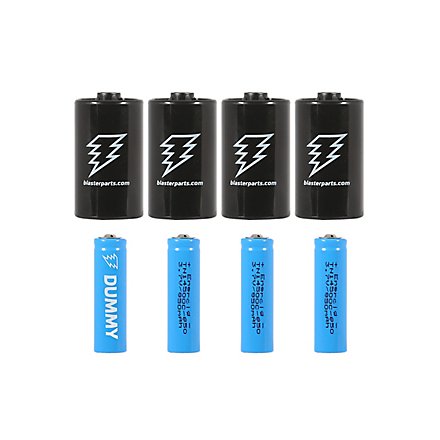 Product Information
Caution! This product will work with the NERF N-Strike Elite Hyperfire
with the Hyperfire DART Tag (green).
Not fast enough?
The Nerf N-Strike Elite Hyperfire is by nature a very strong blaster. There is no blaster on the market at the moment that has a comparably high rate of fire.
Of course no one has to be content with that performance. The rate of fire and shooting power can be even increased by turning up the voltage. In our tests our Voltage Mod made the Hyperfire empty its 25 Dart Magazine in less than 3 seconds.
Product details
560679
Blasterparts
Blasterparts

3 batteries, 1 dummy, 4 adapter shell, Manual
Attention! This product is not a toy. Keep out of children?s reach.
This product is not a product of the manufacturer or importer of the dart blaster designated as compatible. Modifying and changing a blaster with the components offered here is at your own risk and may lead to increased wear and tear on other components.
back to top