Blasterparts - Modification Kit for Nerf N-Strike Elite XD Modulus Delta Trooper - Hard Range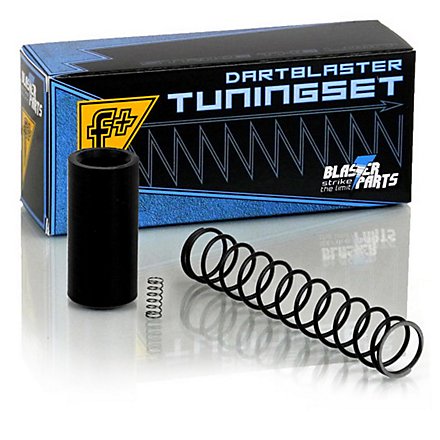 Take Delta Trooper to it's limit.
Equivalent mass of spring: 8kg
Firing range increase: 120%
Muzzle velocity increase: 70%
Difficulty level of spring installation: moderate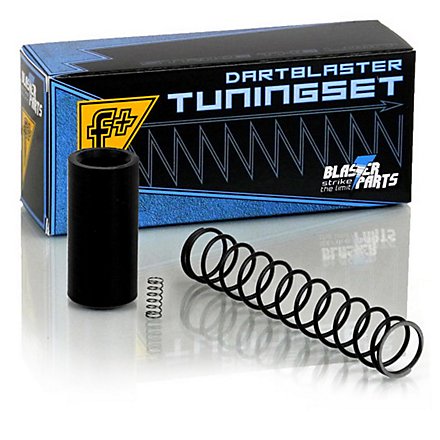 Product Information
Delta Trooper follows Nerf N-Strike Elite Retaliator
The Retaliator has been the first Blaster part to be introduced in one category: Hard Range. The Delta Trooper is a worthy successor that can be brought to maximum range with the Hard Range Kit.
Product details
560661
Blasterparts
Blasterparts
Modification Spring for N-Strike Elite Delta Trooper, Catch-Spring, Guiding Shell
More from Blasterparts
Blasterparts
Precision Flywheels
11,95 €
Blasterparts
Modification Spring for Dartblaster Disruptor
8,95 €
Blasterparts
Modification Kit (Voltage Mod) for Dartblaster Stryfe
24,95 €
Blasterparts
Modification Kit with Voltage-Mod for Dartblaster Rapidstrike
32,95 €
Blasterparts
Banana-Clip for 15 Darts
13,95 €
Blasterparts
Modification Spring for Dartblaster AccuStrike and RaptorStrike
8,95 €
Blasterparts
Modification Kit Full Metal for Dartblaster Hammershot
18,95 €
Blasterparts
Tuning-Motor-Set for Nerf-Blasters
17,95 €
Blasterparts
Modification Spring for Dartblaster Longshot CS-6
8,95 €
Blasterparts
Modification Spring for Dartblaster AccuStrike and AlphaHawk
8,95 €
Blasterparts
Multiholster SX black
19,95 €
Blasterparts
Multiholster MX black
19,95 €
Blasterparts
Modification Spring for Dartblaster Sledgefire
8,95 €
Blasterparts
Powershell for Dartblaster Sledgefire
17,95 €
Blasterparts
Modification Kit Gunmetal for Dartblaster Hammershot
18,95 €
Blasterparts
Modification Kit Hard Range for Dartblaster Retaliator
16,95 €
Blasterparts
Heavy Modder Pack: 6 Precision Flywheels
28,95 €
Blasterparts
Replacement Screws for Nerf Blaster 10mm 80 pcs
7,95 €
Blasterparts
Modification Spring for Dartblaster Strongarm
8,95 €
Blasterparts
Modification Kit Tactical Range for Dartblaster Retaliator
16,95 €
back to top