Blasterparts - Custom Magport fitting Nerf N-Strike [Elite] Rayven CS-18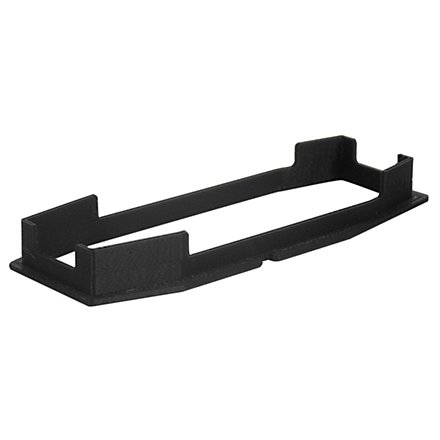 Makes more magazines fit the Nerf [Elite] Rayven with less hassle.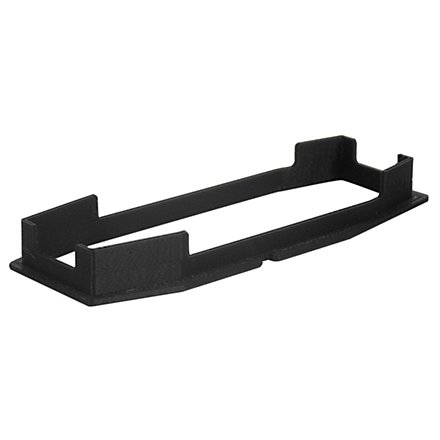 Product Information
Why a Blasterparts Custom Magport?
The Nerf N-Strike [Elite] Rayven can be picky when it comes to the magazines that fit the blaster without hassle. This Component is a simple fix for the "my [painted] magazine won't fit in the Rayven's magwell" problem. Needless to say, this only works with magazines that are designed to fit inside nerf blasters, including the new BuzzBee Ultra Tek magazines and of course the Blasterparts Banana Mag.
Three reasons to remember:
Due to bad tolerances in the manufacturing the Nerf Rayven doesn't always fit all the magazines designed for it.
Fixing this problem by hand involves a good amount of filing and sanding which means work and frustration.
Installing the Blasterparts Custom Magport is dead simple and doesn't involve additional work if the blaster is opened up for other modifications anyway.
Installation:
Of course the blaster has to be opened for this piece to be installed properly. The installation itself is simply swapping the blue/green original part with the Blasterparts Custom Magport. If no further mods are planned, the Rayven can be closed up at this point.
Product details
560499
Blasterparts
Blasterparts
Magport for N-Strike Elite Rayven
14 Years and older. Warning: This product is not a toy. This produkt is neither affilitaed, nor endorsed or produced by the manufacturer, importer or distributor of named blaster toy. Modifying your blaster in any way happens at own risk and may cause higher wear to certain parts.
More from Blasterparts
Blasterparts
Precision Flywheels
14,95 €
Blasterparts
Modification Spring for Dartblaster Longshot CS-6
8,95 €
Blasterparts
Modification Spring for Dartblaster Disruptor
8,95 €
-7%
Blasterparts
Banana-Clip for 15 Darts
12,95 €
13,95 €
Blasterparts
Modification Kit Full Metal for Dartblaster Hammershot
18,95 €
Blasterparts
Tuning-Motor-Set for Nerf-Blasters
17,95 €
Blasterparts
Modding Kit MP5, black
19,95 €
Blasterparts
Modification Spring for Dartblaster AccuStrike AlphaHawk
8,95 €
Blasterparts
Modification Spring for Dartblaster AccuStrike RaptorStrike
8,95 €
Blasterparts
12 Dart Banana Magazine, black
9,95 €
-10%
Blasterparts
Multiholster MX black
from 17,95 €
19,95 €
Blasterparts
Modification Spring for Dartblaster Strongarm
8,95 €
Blasterparts
Multiholster SX black
19,95 €
Blasterparts
Catch-Spring for Nerf-Dartblaster
2,95 €
Blasterparts
SMG stock for Nerf mounts, black
9,95 €
Blasterparts
Modification Spring for Dartblaster Sledgefire
8,95 €
Blasterparts
Heavy Modder Pack: 6 Precision Flywheels
28,95 €
Blasterparts
Modification Kit Hard Range for Dartblaster Retaliator
16,95 €
Blasterparts
Modification Spring for Dartblaster SurgeFire
8,95 €
Blasterparts
Powershell for Dartblaster Sledgefire
24,95 €
back to top