Friday, 1 May 2020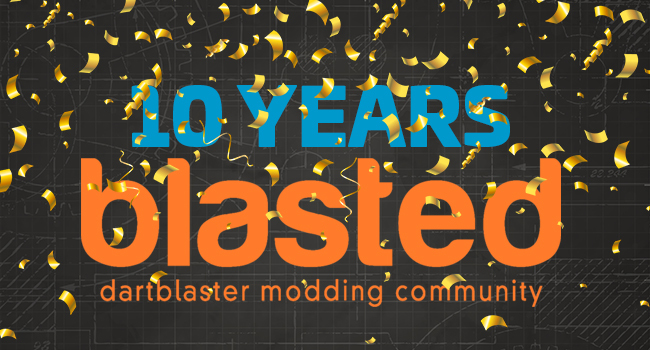 Friday, 1 May 2020
We celebrate 10 Years Blasted.de!
Our fantastic Dartblaster Community Blasted.de has been around for 10 years now! We celebrate this with a discount: Just enter the code "10-years-blasted" during checkout and save 15% on your next purchase.
We say thank you for the past 10 years and look forward to many more great years with the best community in the world.
back to top